Share feedback
Thanks for sharing your feedback!
Where can I pay with my benefits?
List of partners/establishements
The list of establishments where your benefits are accepted is in accordance with Decree No.114 Coll. about FKSP and in accordance with your employer's internal guidelines.
All establishments where you pay with your benefits can be found in the establishment search engine after logging into your card or cafeteria account , or in the Edenred mobile application after adding your card to the application.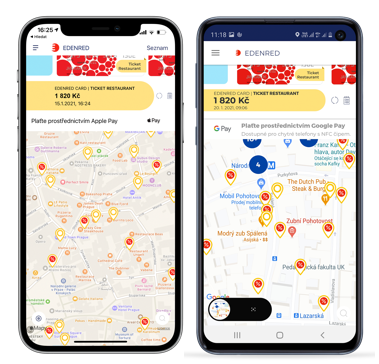 How to login to the cafeteria account
Log in to your account at https://xxx.benefitycafe.cz by entering the address of your cafeteria in the address bar of your internet browser.
Access details can be found in your work email.
For more information visit Edenred Benefity Café, Benefity Café – Karta jako účet or All-in-One Cafeterie.
The list of partners (establishments) in which your benefit cards are accepted is based on your employer's internal guidelines.
---
Was this article helpful?